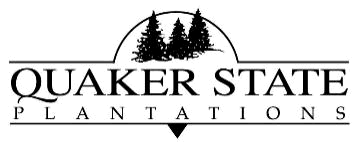 490 Grovania Drive Bloomsburg, PA 17815
Phone (570) 784-7522 Fax (570)784-7529
Email: qspman2@aol.com
2020 PRICE LIST: CUT CHRISTMAS TREES
All Trees have been butt-pruned and have 6"-9""Handles"

QTY
TAG COLOR
FRASER FIR
DOUGLAS FIR

"OUR BEST" GRADE

5-6'
Limited
White
N/A
$25.00
6-7½'
Blue
$38.00
$31.00
7½-9'
Red
$48.00
$41.00
9-10'
Red/White Stripe
$75.00
$60.00
10-11'
Limited
Blue/White Stripe
$110.00
$75.00

#1/#2 GRADE MIX

6-7½'
Florescent Green
$28.00
$21.00
7½-9'
Florescent Pink
$38.00
$31.00
9+'
Black/White Stripe
$55.00
$40.00

#2/#3 GRADE MIX

3-6'
Red/Black Dot
$11.00
$10.00

BUNDLED BOUGHS

(@ 20lbs)
75c/lb
65c/lb
FOR CUT CHRISTMAS TREES:
Prices are F.O.B. Bloomsburg, PA.
Orders are subject to standard terms and conditions set forth on QSP order form.
Minimum order for delivery is 350 trees.
Smaller orders can be picked up.
Loading box trucks longer than 20' for customer pick-ups
will incur an additional fee of $1/tree.
TO ORDER TREES
Send a 25% deposit with your completed order form to:
QUAKER STATE PLANTATIONS
490 GROVANIA DRIVE BLOOMSBURG, PA 17815

Price List | Terms & Conditions | Order Form | About Us | Home